Nasul II
In a Heartbeat
In a Heartbeat
---
---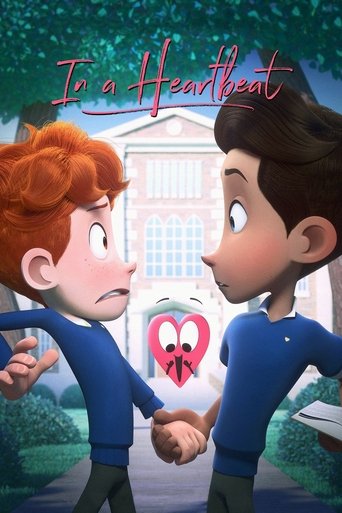 Nota Tmdb:
90
voturi
Nota Imdb:
1,654
voturi
In a Heartbeat
In a Heartbeat
---
---
---
NU ARE INCA
---
In ceea ce fara indoiala este una dintre cele mai bune continuari de film din toate timpurile, Francis Ford Coppola duce mai departe povestea de proportii epice a trilogiei Godfather cu aceasta saga despre doua generatii din familia Corleone aflate la putere. Coppola colaboreaza inca o data cu scriitorul Mario Puzo, slefuind doua povesti intretesute, care functioneaza in egala masura ca preambul si continuare a originalului. Prima prezinta umilele inceputuri ale clanului sicilian si ascensiunea in New York a tanarului Don Vito, interpretat acum intr-un rol secundar premiat cu Oscar de Robert De Niro. A doua prezinta ascensiunea lui Michael (Al Pacino), noul Don al clanului. Reunind multi dintre actorii care au lucrat la The Godfather, Coppola a produs un film de o magnitudine si viziune uluitoare. Productia a fost nominalizata la 11 Premii Oscar, dintre care a primit sase - inclusiv Oscarul pentru "Cel mai bun film" al anului 1974.
Esteban Bravo, Beth David
06.02.2015
normal
In a Heartbeat
In a Heartbeat
Nasul II
Paramount Pictures
InterComFilm Distribution
NU SE STIE
en
7.676873
In a Heartbeat (2017/II)
Lansat
tt0071562
455661
NU ARE
SUA
NU ARE - NO
7.9
din
1,654
voturi
8.3
din
90
voturi
---
In a Heartbeat
In a Heartbeat
---
---
NO
A closeted boy runs the risk of being outed by his own heart after it pops out of his chest to chase down the boy of his dreams.
---
NO
NO
Esteban Bravo, Beth David
06.02.2015
normal
Animation, Short, Family, Romance
In a Heartbeat
In a Heartbeat
Nasul II
Paramount Pictures
InterComFilm Distribution
en
7.676873
Released
In a Heartbeat (2017/II)
tt0071562
455661
7.9
-
1,654
votes
8.3
-
90
votes
Acest film este creat de: (Production companies)
Ringling College of Art and Design
United States of America,
English,
NO
09-09-2017 01:11:08